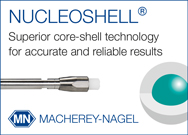 General Chromatography Papers
Munising® Ltd is manufactured by Neenah Technical Products, converted, processed and packaged in a cleanroom environment. Munising® Ltd contains less synthetic polymers and opacity making it more economical and able to compete against the many imports. Economical alternative to…

Globe Scientific offers a complete line of thermal printer paper used on popular chemistry analyzers.
Site Search by